On 30th April 2019, the institute received his Excellency the Minister of Labour and Human Resource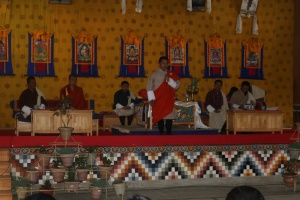 s and the officials.
The visit boosts the morale of the trainees and the staff working under the ministry, the minister highlighted the importance of TVET in the country and the trainees are now aware of the career progression with the higher exiting level. Moreover, Lyonpo made the clear pronouncement that the mindset of people looking down to TVET trainees will gradually improve with more scope being offered to trainees and the TVET being one of the core components to solve the unemployment problem.